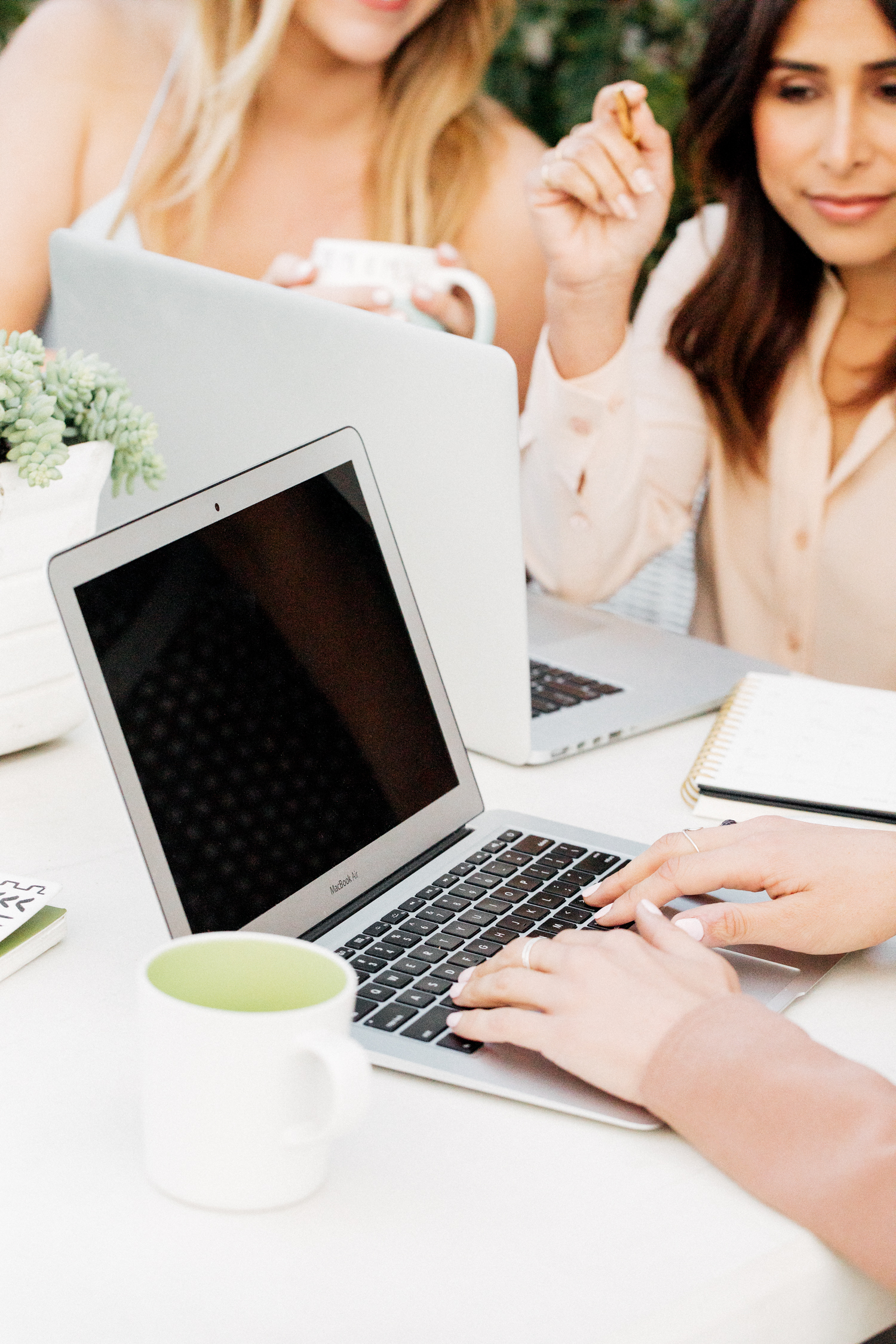 STRATEGIC BRANDING
+ WEB EXPERIENCE
The branding strategy is created to build upon a successful brand experience for your business by creating a unique personality across all markets and maintaining a visual relationship to your consumer. We will explore the core of your brand and unravel the defining qualities that set you apart from your competitors.
Eustress + Demeter will work very closely with your business to define your brand.






THE FOUNDATIONAL PACKAGE
This package is perfect for businesses just in need of a comprehensive logo identity and package design! We believe that branding goes beyond your logo, therefore our primary package includes everything you need to get started in building a refined and beautiful brand for your business.
A tweaked or optimized logo
A redesigned logo

Rewriting or updating the slogan

Updating a brand's color palette and font library

Redesigning identity pieces and marketing materials
Revising style guides and brand usage

Website refresh and optimization - updated digital presence to be current and visually cohesive with new branding
FULL RE-BRAND PACKAGE
Our full re-brand package is for the business who is wanting to build a succinct and strong visual identity. This branding process will tell stories, deepen engagement, transform brands, and grow business.
BRAND DISCOVERY
A deep understanding of your brand that defines the customer experience in order to make the brand unique to your business. With this understanding in place, we will create a discovery workshop in which we can set the vision, articulate the values, define the culture, generate the brand's visual identity (logos, color palette, and typography), develop messaging and language framework, create visual brand mood boards, and make brand standards and guideline documents.
TARGET MARKET EVALUATION
Performance of a preliminary research discovery phase that includes in-depth research of the field, market pool, and target population. We will conduct an industry & competitive analysis that includes an audit of current collateral and marketing assets. During this process, we will also assist in current client survey.
WEB PRESENCE
We will create a web presence using the latest technologies and trends designed to portray your aims and objectives. The process will include building a high-end visual representation and integration. For this project, your business will deliver a web solution that includes the following deliverables for the development of a high-end, fully customizable, database-driven website with a cutting edge web application.
CONCEPTION
Creation of the graphic theme of the website and web application, including color scheme, atmosphere, and general look and feel. Once that is agreed upon, we will design the website and web application based on the layouts and structures in place.
Conceptualization and creation of all the graphic elements of the website, allowing your team access to update text, photo, and navigation content. We will execute a thoughtfully designed, fully responsive web presence (such as a custom WordPress website design). The site will be accessible on laptops, cinema displays, tablets, and mobile phones, and will include basic features like social media tools and mailing list subscription opportunities. An option for website updates to be handled by us or another web developer of your choice is available for an extra cost. Option to add Ecommerce capabilities for additional fee.
FRONT-END PROGRAMMING
Top quality hand coding (XHTML / CSS / JavaScript) of all the web pages. Advanced programming and integration of latest front-end web technologies for enhanced user experience and usability.
SERVER-SIDE DEVELOPMENT
Full database integration:
• Actual programming work to implement the application and full administration of back-end.
• Integration of all features including shopping cart, checkout, membership accounts, etc.
• Extensive testing to ensure the application is 100% functioning and all applications are fully compatible.
quality assurance + launch
Extensive testing to ensure the application is 100% bug free and is fully compatible
• Fine tuning the final details of the application design and features
• Configuration and setup of the server that will host the website
• Migration of the site to the live server and launch!